Empowering
marine conservation
Discover the projects we worked on in 2022 through our activity report.
Conservation is at the heart of our mission
BlueSeeds helps stakeholders committed to protect the ocean: its fauna, flora, coasts and depths.
Among the actions to reduce human pressures and protect marine ecosystems, Marine Protected Area (MPAs) are considered one of the most effective tools to conserve our oceans.
In a well-managed MPA, a management team monitors the state of the marine environment, the population of birds, cetaceans and fishes. The team makes visitors aware of the behaviors to adopt in these protected sites; supports sustainable fisheries and forms partnerhips with local economic actors.
To preserve biodiversity  and mitigate the effects of climate change (storm intensification, ocean acidification, sea level rise), scientists recommend to protect 30% of the ocean with well-managed MPA before 2030 (Roberts et al., 2017). This goal is paramount in the Mediterranean Sea which is one of the most polluted seas in the world and serves as a carbon sink by regulating our air quality.
Marine protected areas lack resources
Over the last 10 years, many marine protected areas have been created.
It is a positive sign for the ocean, but in fact, many of MPAs lack human and financial resources to accomplish their conservation goals.
A study  was conducted on Mediterranean MPAs' financial situation (Binet et al., 2015):
The results are alarming.
Only 12% of MPAs' financial needs are met through public subsidies and philanthropic donations.
A financing gap of 700 million euros prevents MPAs from carrying out their conservation mission.
We help conservation stakeholders close this financing gap
BlueSeeds' goal is to help marine conservation stakeholders meet their financing needs and build a sustainable financial strategy.
BlueSeeds develop alternative ways of financing conservation with:
Innovative financing mechanisms adapted to the financial strategy of each conservation project. Discover those solutions below!
Entrepreneurship support in coastal communities. Through our incubator, we foster the creation of local synergistic microenterprises that enhance the impact on marine conservation.
You are the manager of a Marine Protected Area, entrepreneur, a donor involved with conservation issues or an impact investor and you want to strengthen the efficiency and sustainability of your projects.
BlueSeeds offers you three areas of intervention.​
Evaluation &
impact measurement
Discover the solutions we developed with our partners to optimize the impact of marine conservation initiatives. 
We wrote a practical guide on MPA financing
Our guide features financing mechanisms that cover the financial needs of marine protected areas.
We support MPA
s

in implemeting
visitor fees
We launched a one-year free support program for MPAs willing to diversify their revenues through visitors fees.
We support MPA
s

in setting up
concessions
We launched a one-year free support program for MPAs willing to channel a part of tourism revenues thanks to concessions.
We developed a mooring management platform
Our platform BlueMooring.org helps MPAs automatically collect mooring fees and communicate with visitors through a booking platform.
We built a
community-based
entrepreneurship incubator
Our incubator supports the creation of small local businesses with an high impact on marine conservation.
We offer
training courses on
MPA financing
Thanks to the multiple areas of expertise of our team, we propose relevant courses to optimize the financial management of MPAs.
We facilitate
small-scale fishers' access to
financial help
We help small-scale fisheries willing to adopt sustainable fishing practices to access European grant (EMFF).
We coordinate a network of 15 conservation projects
In partnership with the MAVA Foundation and the IUCN, we coordinate Together for the Med, a network which aims at reducing fishing pressures on Mediterranean biodiversity.
At IMPAC5, BlueSeeds and its partners will present financing solutions to build resilience in marine conservation projects, including marine protected areas.
For the future launch of a new chapter in its guide, BlueSeeds invites you to a webinar on "How to set up and fund your conservation project?" on November 9, 2022.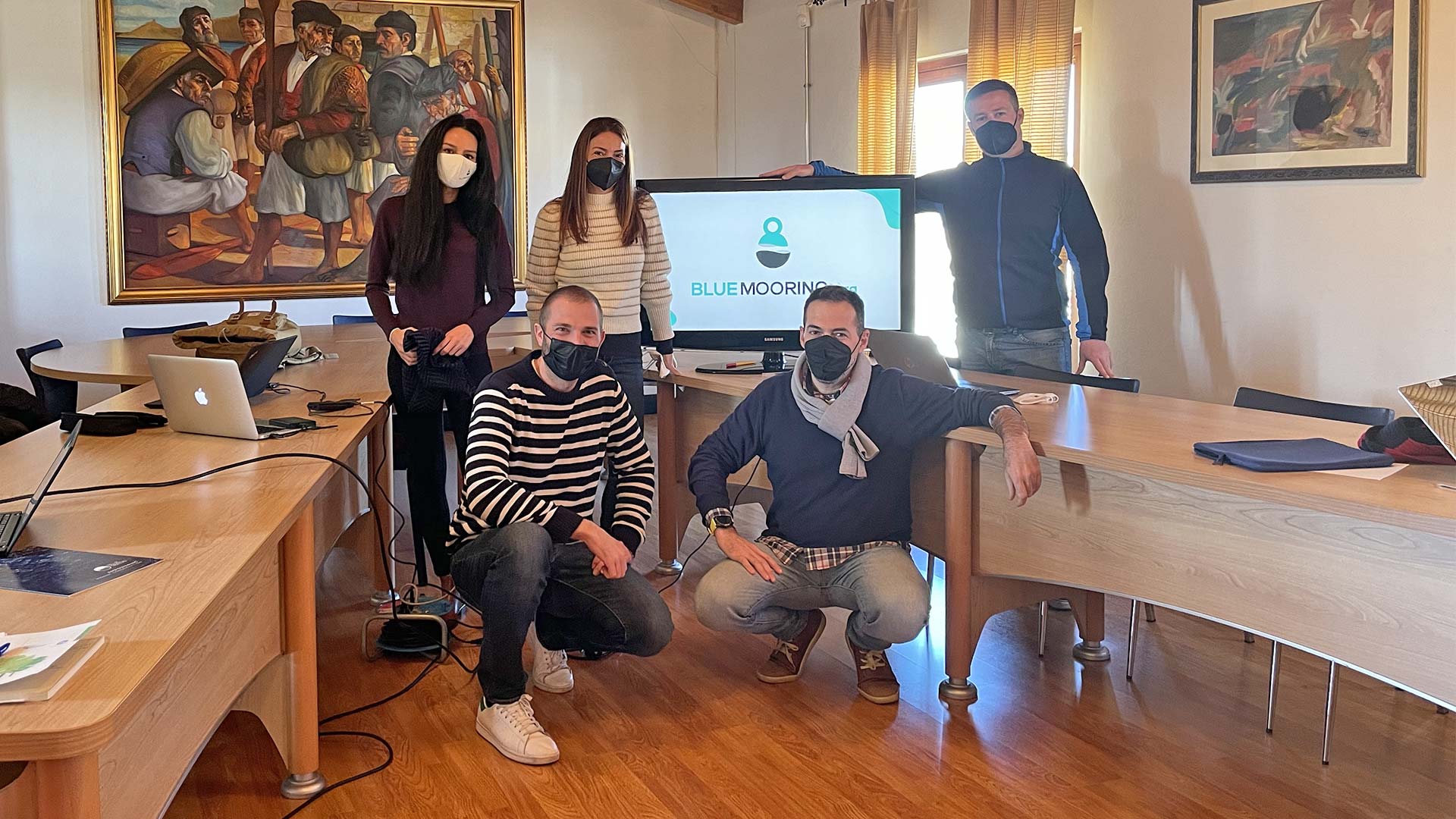 The BlueMooring team went to Cabras, Sardinia, to implement our mooring management tool BlueMooring on the Sinis Peninsula – Mal di Ventre Island marine protected area.
Receive fresh news about us and marine conservation
By clicking on the button above, you allow BlueSeeds to send you its newsletter.