Webinar "How to set up and fund your conservation project?"
On November the 9th, 2022, BlueSeeds invited MPA managers, funders, NGOs and all interested parties to an online webinar for the release of a new chapter to its Guide on Financing Mechanisms for MPAs. The chapter, titled "How to set up and fund your project?", tackles the question of project-funding for marine protected areas and conservation practitioners in general.
During the webinar, the floor will was shared between experts from BlueSeeds and the donor community, who provided a range of perspectives on the purpose and use of such a chapter and associated directories.
The webinar was composed of 5 parts:
The financing gap of marine protected areas
The challenges of fundraising for marine protected areas
Define the concept project
Senior Expert Advisor for Nature Conservation, Brijuni National Park
Martina is a marine biologist working for the Brijuni National Park in Croatia. She has been involved in the development and implementation of European transboundary projects on marine biodiversity conservation, capacity building and networking. Her current interest is the development of project proposals on ecological restoration of coastal wetlands.
Research appropriate funding sources and writing grant proposals
Head of Environment Investments,
Cartier for Nature
Formerly Head of Learning and Evaluation at the MAVA Foundation, Julien actively supported marine conservation organisations in the Mediterranean region. He is now developing Cartier for Nature, the new initiative of the Maison Cartier to protect biodiversity worldwide.
Consolidate funding and ensure the project's long term success
Spokesperson and Lobbying Manager, Surfrider Foundation Europe
Antidia oversees all of Surfrider Europe's international and European lobbying campaigns aimed at influencing public decision makers and establishing a dialogue with companies. She is also Co-Chairwoman of the Ocean & Climate Platform.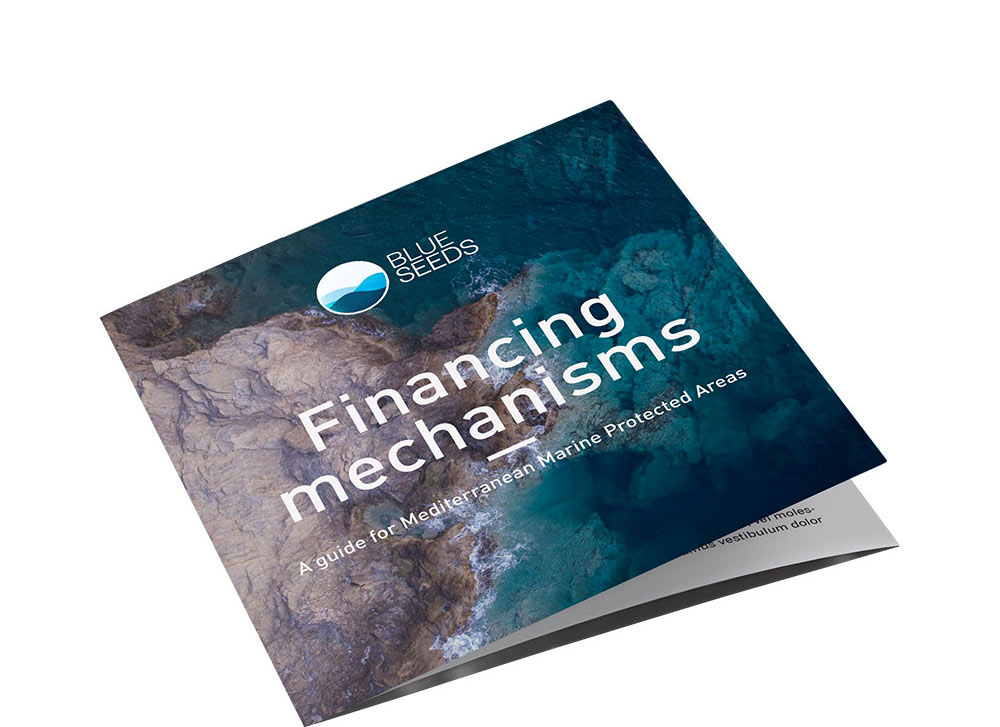 MPAs often lack sustainable, long-term financing to function properly. In previous chapters of BlueSeeds' guide on Financing Mechanisms for MPAs—part of the MAVA-funded Co-managed No-Take Zones/MPAs project—BlueSeeds examined how to establish a strategy to identify the gap between financial resources and financial needs of a MPA.
It also described a set of methodologies for the implementation of sustainable mechanisms that can help MPAs close their financing gap. Such mechanisms include visitor fees, concession fees and revolving funds.
This new chapter focuses on project-funding, a way to finance specific MPA conservation activities. The chapter provides managers with: